Earplugs are an essential part of keeping employees safe from the risk of hearing injuries. These tiny noise blockers have also been the go-to of many to get a good sleep.  
Even though earplugs provide safety and peace, it could also do the opposite when it is improperly used which may lead to serious infection and other side effects.  
The DOs 
---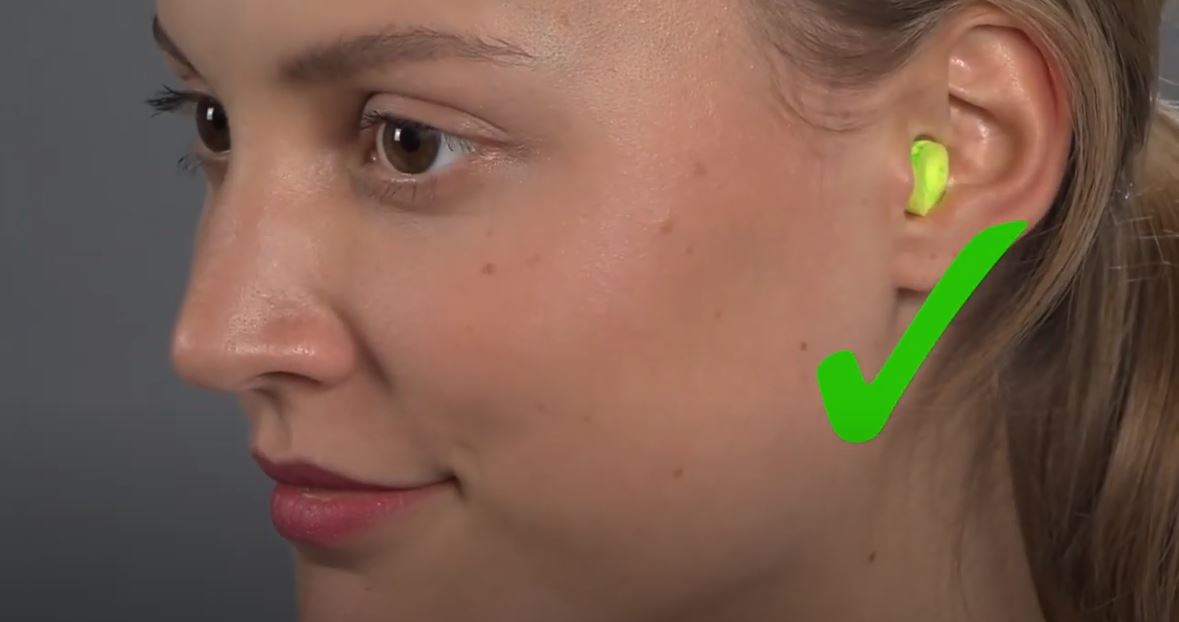 DO clean your earplugs regularly 
Earplugs that are reusable such as silicone and other custom-molded earplugs should be cleaned daily, most especially if you are using them as part of your work or every time you sleep. Bacteria can build up in your earplugs and get into your ears that can cause infection.  
DO choose the best type 
There are different types of earplugs that will best suit your preference. Some people prefer the disposable foam type because it is the least expensive, soft, and it automatically adjusts to your ear shape that removes the pushing and sizing issue. On the other hand, some choose to use custom-molded silicone earplugs because it's waterproof and is reusable. There are also wax types which are another choice for water-proof and moldable earplugs.   
Also, be aware of the noise level your earplugs can block before purchasing. Earplugs have a Noise Reduction Rating (NRR) which is measured by decibels. The higher the rating, the better the reduction. For an instance, the MOLDEX foam earplugs have an NRR of 33dB. This means that if you are using the MOLDEX earplugs against the noise of a normal conversation (estimated 60dB), the noise is then reduced to 47dB (noise level subtracted by 7, divided by two) which is similar to the sound of a gentle stream.  
DO insert carefully 
Most people tend to just stuff the earplugs in their ears and sometimes even harshly. Pushing and stuffing it inside your ears may damage the ear canal's lining. Here is how to insert an earplug properly: 
Foam Earplug 
Roll the earplug using your index finger and thumb leaving it in a slim cone shape. Pull your ear upwards and outwards using your opposite hand and insert the pointy head of the earplug to your ear and do not remove your index finger until the foam has completely inflated.  
Custom-molded Silicone Earplug 
Pull your ears away from your head. Slightly twist the earplug while sliding it in your ear. Alternatively, some earplugs only require light pressure to be inserted. 
Wax/Putty Earplug 
 Roll it into a ball and push it against your ear canal. Make sure to press it just enough to give it a nice tightness and cover the ears well.  
The DON'Ts 
---
DON'T leave your ears uncleaned  
Using earplugs often can push back the earwax in your ears and disrupt the ear's natural cleaning process resulting in a buildup of earwax. If earwax buildup is left in the ear, this can cause hearing problems such as temporary loss. 
DON'T pull the earplugs too fast 
Quickly removing the earplug can cause rupture to the inner ear because it can act like a suction that can pull out the eardrum. 
DON'T reuse disposable earplugs without proper cleaning 
Reusing disposable earplugs such as foam type is not advisable because this type of earplug has a porous property where bacteria can easily get stuck. Some people try to extend the life of their foam earplugs by cleaning the foam earplugs by washing it with hydrogen peroxide and soap and warm water mixture. But moist material can also attract more bacteria to settle that is why you must make sure that you dry your earplug completely before reusing it.  
Earplugs are a very helpful tool for our hearing health, focus, and sleep. But you can only get the best of your hearing equipment if they are used properly.  
Sources: 
https://www.sylvane.com/blog/how-loud-is-a-decibel/ 
http://phb.secondsensehearing.com/content/dos-and-donts-earplug-use 
https://www.coopersafety.com/earplugs-noise-reduction