First aid kits or first aid boxes are the most common emergency preparedness equipment that is seen anywhere, most especially in the workplace and other places that presents a safety hazard. These kits are designed to be as accessible as possible and each tool inside is strategically picked to aid multiple types of injuries like sprains, cuts, scrapes, inflamation, burns, bleeding, etc.
The UK's leading provider of highest quality surgical dressings, healthcare products, medical equipment and first aid supplies have recently introduced new ways to make first aid kits more effective during different emergency scenarios, even when the lights are out!
Reliance Medical UK Introduces………….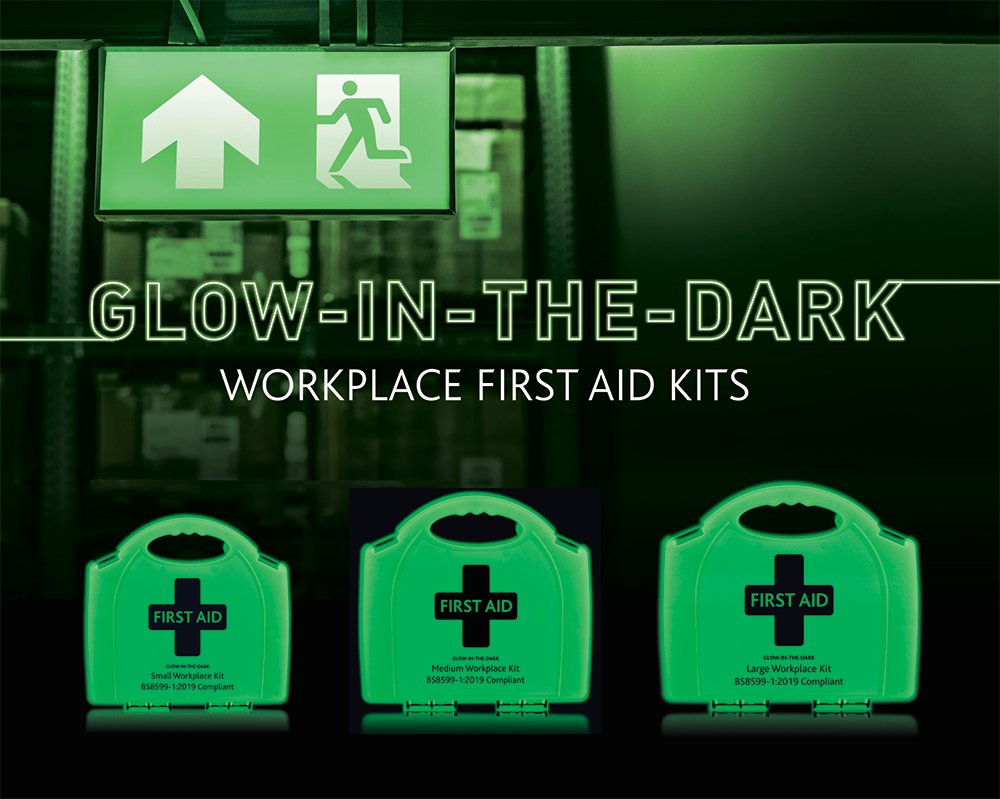 Reflective and glow-in-the-dark materials have been widely used for emergency, traffic, and safety equipment and devices. This is because it makes anything noticeable and easy to detect thus, faster to access. Moreover, the loss of illumination during an emergency can cause panic and confusion, especially if someone is injured and needs assistance.
With the glow-in-the-dark first aid kits, employees can locate and identify their first aid equipment quickly in the event of a power failure. The contents of these kits are compliant with the latest British Standard BS85991: 2019, and they reflect the most up-to-date changes in workplace practice, making them demonstrably more 'fit for purpose' in today's environment. The color-coded safety clips keep the cases tightly shut, creating an airtight, dustproof, and water-resistant environment for the sterile contents. The wall mounting brackets are included so the kits can be placed somewhere easily accessible and highly visible for low light emergencies.
There are three variants for this kit, the Burns Kit, Eyewash Kit, Workplace, and Catering Kit.
Where there is a risk of a power failure there is the Glow-In-The-Dark first aid kits. 
Another improvement made by Reliance Medical UK for easy-access to critical tools during first aid scenarios is the Deluxe First Aid Wall Station. Apart from the compliance of this first aid wall station to the latest British Standard, BS8599-1:2019, it is designed to be visually effective during emergencies. 
The Deluxe Wall Station is manufactured from high-quality, wipe clean ABS plastic, with a dustproof lid to keep contents clean. Each wall panel displays all the British Standard compliant contents in a way that ensures effortless selection of specific components and enables effective treatment.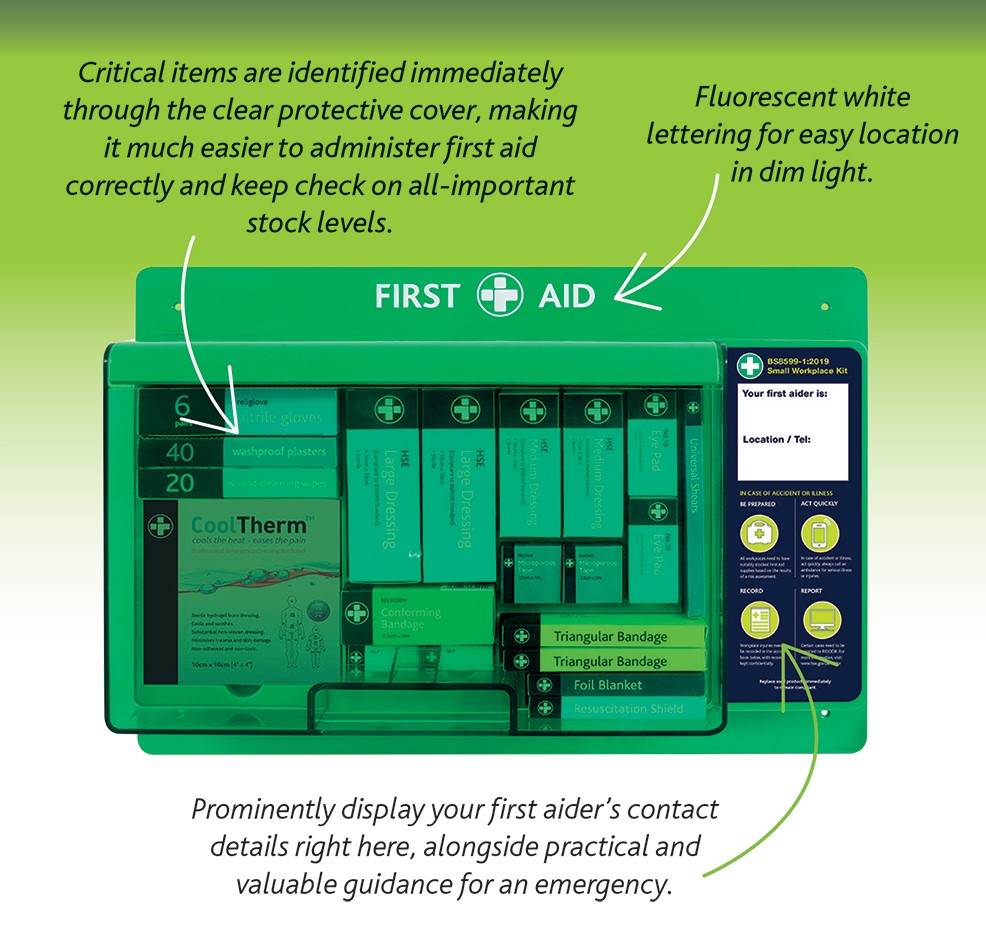 The Deluxe Wall Station provides a quicker selection of correct tools with its easy to open container and easy to grab contents. Moreover, the first aid guide and important contacts can be identified in seconds and the contents could cater to a low and high-risk work environments which overall would greatly improve emergency response. 
Reliance Medical UK brings the user and the patient the maximum ease of use and safety and quality of the contents. For any inquiries with these kits and any first aid solutions, you may contact us at [email protected]