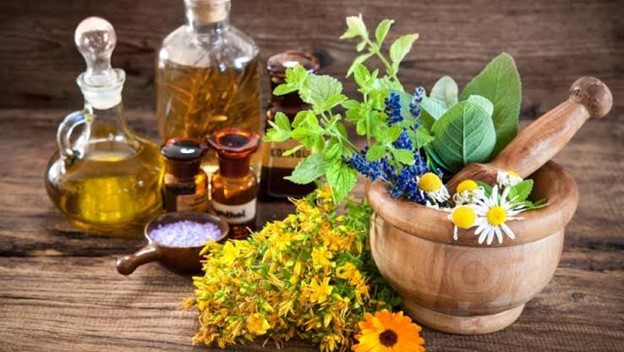 When it comes to weight loss, many people may think of having a regular exercise routine or dieting. While these are excellent ways to burn fat, another means of weight management is by using natural supplements. Some of these supplements include green coffee bean and Garcinia Cambogia.
Green coffee beans are raw or unroasted beans. They are extremely rich in antioxidants and caffeine. It also contains a chemical called chlorogenic acid, which is responsible for its many health benefits, including weight loss. Garcinia Cambogia is a pumpkin-like fruit that can serve as an herb. This fruit contains an active ingredient called hydroxycitric acid (HCA). This is what contributes to its weight-loss efficiency.
Although both green coffee beans and Garcinia cambogia helps in weight loss, there are other health benefits to get from them. However, you would need to know the side effects and benefits before you start using either or both of them. It is vital to have this information if you really want to enjoy using the supplements.
To help you off on a good start, let us discuss each of the supplements, benefits, side effects, and dosage requirements. Let's begin!
What is Green Coffee Bean Supplements?
Green coffee bean supplements contain an extract of the coffee bean. This extract has antioxidants, flavonoids, caffeine, and chlorogenic acids. Some of these chlorogenic acids have the following effects:
Anti-inflammatory
Antihypertensive
Antioxidants
It can also protect the liver and the heart from harm.
Health Benefits of the Green Coffee Bean Supplements
These supplements have some of the following health benefits:
It Promotes Weight Loss
The caffeine in the coffee bean can contribute to weight loss. This extract can reduce body fat, body mass index, and body weight. Also, high levels of chlorogenic acids can promote the reduction in body fats. These acids might lower blood sugar levels, thereby reducing the absorption of carbohydrates in the digestive system.
The extract can also boost the metabolism of fatty acid foods. It also lowers triglyceride and cholesterol levels in the body. These chlorogenic acids can also regulate the production of the obesity-related hormone in the brain.
It Regulates the Blood Pressure
The supplement can positively impact the blood vessels. It helps people to control their blood pressure. When you take it consistently for months, you will notice good changes in the condition of your heart health.
It Reduces the Risk and Crisis of Type 2 Diabetes
Coffee bean supplements can regulate glucose and insulin production. Chlorogenic acids in the extract can reduce insulin spikes and lower blood sugar in the body. When you take this extract regularly, your insulin level will improve, and you may hardly have a diabetic crisis. For other healthy ways to reduce this crisis, check here: https://www.healthline.com/nutrition/prevent-diabetes
It Has Anti-inflammatory and Antioxidants Properties
Raw coffee beans have anti-inflammatory and antioxidants effects. Severe inflammation can cause serious damage to the cells. It could lead to other chronic health problems like arthritis, diabetes, cancer, and autoimmune illnesses. This supplement is rich in antioxidants, so it kills off deadly agents that cause any of the health issues.
Side Effects of the Green Coffee Bean Supplements
This extract has a very good safety profile. However, since it contains caffeine, it has some side effects when taken. These side effects only occur when you take the green coffee bean supplement in large amounts or quantities. Some of these side effects include:
Jitteriness
Heart Palpitations
Anxiety
Dizziness
Dehydration
Restlessness
Insomnia
You need to know that the dosage of green coffee bean extract you take can affect how you would react to it. Pregnant and nursing mothers are advised to either limit the amount they use or not take it at all. Children and people with liver and kidney problems must also avoid using this supplement.
Dosage Requirements of the Green Coffee Bean Supplements
There is no recommended dosage to follow when using this extract. However, some producers of green coffee bean supplements can include a dosage requirement that you can follow. You can choose to follow their description or you can talk to your doctor to recommend a preferred dosage.
What is Garcinia Cambogia Supplements?
Garcinia cambogia supplements are made from the extract of the fruit peel. The peel of this pumpkin-like fruit has a high concentration of hydroxycitric acid which contributes to its weight-loss attributes. It also has antifungal and antioxidants properties.
Health Benefits of Garcinia Cambogia Supplements
The following are some health benefits of this extract:
It Promotes Weight Loss
This extract contains hydroxycitric acid which is known to burn fat. As a result, you can expect that it can reduce weight. The Garcinia Cambogia supplement can reduce weight in two ways. They are:
It Reduces Your Appetite
The Garcinia Cambogia promotes weight loss by suppressing your appetite. It makes you feel full faster. You would tend to eat less when you consistently use the supplement. The extract also helps to regulate bowel movements  thereby increasing metabolism. The Garcinia Cambogia promotes the production of serotonin in the blood. This hormone also reduces appetite. When you are too happy and relieved, you will hardly feel hungry.
It Reduces Belly Fat and Blocks the Production of Fat
The extract can reduce a high level of fat accumulation in the body. It also reduces belly fat. Garcinia Cambogia blocks the production of citrate lyase. This enzyme is responsible for fat production. By inhibiting enzyme production, you reduce body fat and lower your chances of gaining weight. When you consistently use the extract, your weight will drastically reduce in no time.
It Improves Mood and Alleviates Anxiety and Depression
Garcinia Cambogia supplements can improve your mood. This extract encourages the production of serotonin and dopamine hormones in the brain. We know these hormones to promote happiness. Having a high level of serotonin and dopamine will improve your mood. It can also alleviate anxious thoughts and depression.
It Reduces the Risk and Crisis Associated With Type 2 Diabetes
The Garcinia Cambogia extract can reduce the high level of glucose and blood sugar in the body. It has some anti-diabetic properties like:
Reducing inflammation
Decreasing the level of insulin in the body
Increasing sensitivity to insulin
Decreasing the levels of leptin in the body
Improving the control of blood sugar
Also, the Garcinia Cambogia extract can boost your digestive system. It protects it from stomach ulcers and reduces any damage to the inner lining of the digestive system.
Side Effects of the Garcinia Cambogia Supplements
When you take too much of this extract, it may present some severe side effects. Some of these side effects include:
Headache
Dry mouth
Dizziness
Nausea
Gastrointestinal symptoms
Skin rashes
In some cases, these effects could be more severe. It might cause shrinking of the testicles or testicular atrophy. This extract may also have dangerous interactions with certain medications like antidepressants. It could cause serotonin toxicity and in severe cases, organ failure leading to death. This is why it is necessary for you to talk to your doctor before you start this medication.
There are certain individuals that are not expected to use this natural medication. Some of these include:
Diabetic patients
Children
Those who have liver problems
Pregnant and nursing mothers
Those who have kidney diseases
Dosage Requirements of the Garcinia Cambogia Supplements
There is no standard dosage that is required for this supplement. You would need to check the manual of the medication for this information. Many producers of this supplement include their required dosage. You can decide to follow that or you might also deduce the dosage that suits you best. If you would like to know how to determine the right dosage for you, you can read this article.
Conclusion
Both Green Coffee Bean and Garcinia Cambogia supplements are very effective extract that promotes health and wellbeing. Not only do they help to lose weight, but they would also improve the quality of your life.