Introducing Brayden Baby Illuminating Infant CPR
The first illuminating infant CPR manikin that provides real-time visual feedback using intuitive lights to allow good quality ventilations and chest compressions.
Developed with the help of European experts in the field of resuscitation, Brayden Baby's unique features include intuitive lights that provides real-time feedback for ventilation training and lights providing real-time feedback for chest compressions (depth, rate, recoil and finger/thumb position). When all component parts of chest compressions are performed correctly, a CPR quality indication light illuminates on the forehead of the Brayden Baby manikin. Both sets of lights help guide the student to perform good quality infant CPR.
Brayden Baby is ideal for Paediatric BLS, EPALS and EPILS.
The non-toxic materials are soft and smooth to represent an infant's skin.
The Brayden Baby has an open and interconnected mouth and nose which adds realism when ventilating.
The Brayden Baby has a realistically large occiput so the Baby lies with its head in a realistic position (in flexion). The head needs to be moved to open the airway in to the neutral position.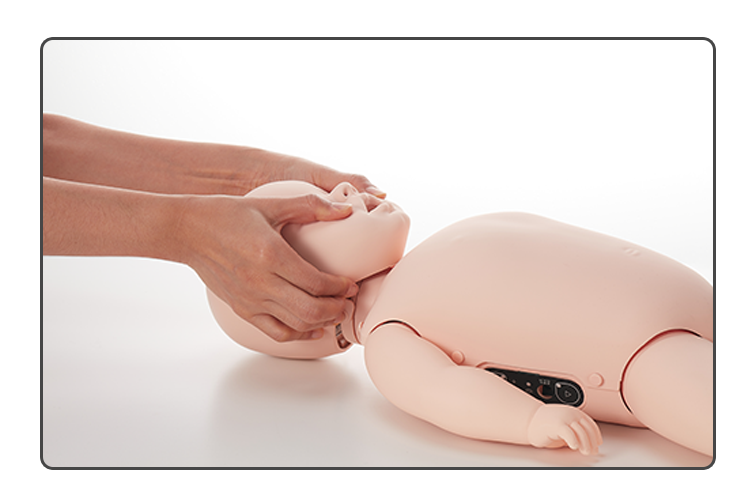 A realistic 'Jaw Thrust/Lift' manoeuvre is possible to practice opening the infant airway as required.
Correct positioning of the head into the neutral position to open the airway.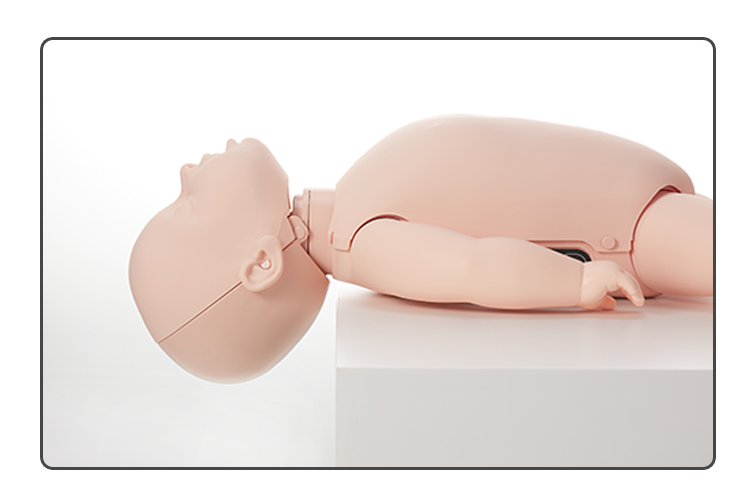 Realistic occlusion of the airway for an infant when the head is hyper-extended.
Brayden Baby allows the correct compression depth of at least a 1/3rd of the AP distance of manikin (4cm).
Brayden Baby has an easy to change 'double filter' connected to the lung when required.
The lungs should illuminate steadily when the correct volume and rate is given.
When ventilating too quickly, the lung indicators will flash twice and the come on.
When over-inflating the lung, the lung indicators will flash repeatedly and quickly.
The chest compressions can be performed on an infant using 2 fingers (or 2 thumbs using the encircling technique) positioned just below the nipple light. The correct compression depth is at least 1/3rd of the AP (Anterior, Posterior) depth of the chest (4cm) at a rate of 100 to 120 per minute. The number of compressions to ventilations per cycle is dependant on local guidelines.
The real-time feedback from the lights of the Brayden Baby allow good quality chest compressions to be performed.
Compression depth for infants should be 1/3rd of the AP distance (4cm).
Compression depth for infants should be at least 1/3rd of the AP distance (4cm).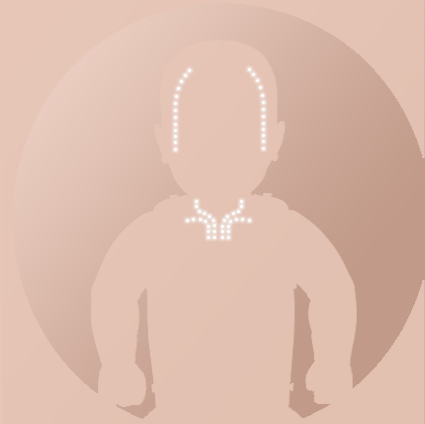 The Brayden Baby will emit lights on the chest and on the sides head, however the head will not light up. Readjust your finger/thumb positioning or ensure you're doing a complete release/recoil between compressions.
Compression rate should be 100 – 120 per minute. The side head lights will flash quickly if you compress over 120 per minute. The side head lights will flash slowly if you compress below 100 per minute.