A bystander is a common name given to a person who is present or nearby during an emergency. These people are the ones giving an immediate response to the patient whether or not the person has proper training.
It is easy to say that you are ready to help when you see someone pass out or get injured, but in reality, bystanders don't usually act that way.
Here are some major reasons why:
1. Uncomfortable with rescue breaths
CPR (Cardiopulmonary Resuscitation) is one of the most important first aid treatment during emergencies. As you probably know, CPR is used to help collapsed or unresponsive individuals to get oxygen supply that the organs and brain need so that the patients may extend their chance of survival until professional medical treatment is given.
But since CPR includes mouth-to-mouth resuscitation aka rescue breaths, it causes bystanders to feel uncomfortable due to the cross-contamination risk and became more fearful of not properly delivering the procedure because it looks complicated. This is why despite the fact that CPR is the most in-demand first aid treatment globally, based on the American Heart Association's (AHA) journal, 40 percent of patients suffering from an out-of-hospital sudden cardiac arrest – leading cause of death in the US – did not receive a bystander CPR.
2. The patient is female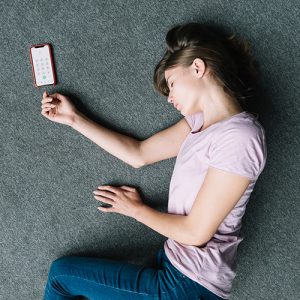 The survey conducted by AHA also found that bystanders hesitate in giving CPR when a patient is female. This is because of the following public perceptions:
Female breasts may cause chest compression to be more difficult

Touching the female patient may cause accusation of sexual assault

Female are more vulnerable and easy to get a physical injury

Females could be overdramatic and just exaggerating the incident
3. Fear of legal responsibilities
Helping others and doing the right thing is human nature. But in emergency cases, doing an act of kindness can be hindered by the fear of legal responsibilities after causing more injuries to the victim while attempting to rescue him/her. Many countries suffer from this situation just like in the UAE where 70-80 percent of people hesitate to help an injured person because of not having proper training which is strictly required most especially to car crash emergencies where a single movement of the victim's body is crucial and life-threatening.
4. The presence of others
Bystander Effect is the social-psychological theory which states that the more people present during an emergency situation, the lesser chances that the patient will get help. Studies found that only 62% of people who are part of a group of 5 bystanders took action during an emergency. This is supported by the following hypothesis made by experts:
Diffusion of Responsibility
A bystander is more likely to assume that somebody else has already called the police or ambulance when he/she sees that there are other bystanders around.
Evaluation Apprehension
Bystanders would normally think of the risk of what others may think of them or how people would judge them rather that helping the victim.
Pluralistic Ignorance
When bystanders see no one helping the victim, they tend to think that helping is not required because others don't act as if it is a serious situation.
How to avoid being an inactive bystander
If you are the immediate responder/bystander
Take courage and start the act. Immediately call for help and do the instructions instructed by your local emergency dispatcher. Based on the study published in 2018, taking action right away does not only speed up the help the victim needs, but it also encourages others to engage and act as well.
The Good Samaritan law is statutory provisions that offer legal protection to people who assisted a person who they believe is injured or in need of immediate help. In opposite, the good Samaritan law penalizes those who fail to give emergency assistance to those who are in need. Countries that are implementing this law are the USA, UK, Canada, Finland, Germany, Australia, and the Philippines. On the other hand, the UAE has approved a draft law called "Rescuers Protection" and when the cabinet gives their final approval, the UAE will be the first Arab country to carry the "Good Samaritan Law". 
Be positive and grateful in life. Having this kind of attitude and perception will put you in a happier mood all the time and will cause you to do be encouraged to give kindness in effect. This is called the Fell-good-do-good Phenomenon
Enroll in first aid and CPR class. Knowing the proper way on how to handle emergency situations gives you the confidence to provide assistance during an emergency.
Know how to do the compression-only CPR. This is the simplified CPR method where rescue breaths were removed so bystanders can administer CPR with fewer worries and hesitation.
If you are the patient, try to make eye contact and ask for help directly to one person or bystander and not to the general crowd when you are in need of immediate assistance. This is because a study showed that a bystander is more likely to help someone when a personalized response is developed or when they know the person.
When a life is in danger, never hesitate to do something – even just by calling help – because you would want the same if you were the one who needed help.
Sources:
https://www.heart.org/en/news/2019/04/01/does-making-cpr-simpler-encourage-bystanders-to-step-up
https://www.e-counseling.com/mental-health/bystander-effect/#:~:text=The%20bystander%20effect%20is%20when,and%20murder%20of%20Kitty%20Genovese
https://www.sciencedaily.com/releases/2018/11/181105105453.htm
https://journals.sagepub.com/doi/10.1177/0963721417749653
https://gulfnews.com/going-out/society/rescuing-victims-of-accidents-could-land-you-in-trouble-1.2244034
https://www.khaleejtimes.com/news/government/draft-uae-law-for-people-to-help-those-in-danger-without-fear