Eyewash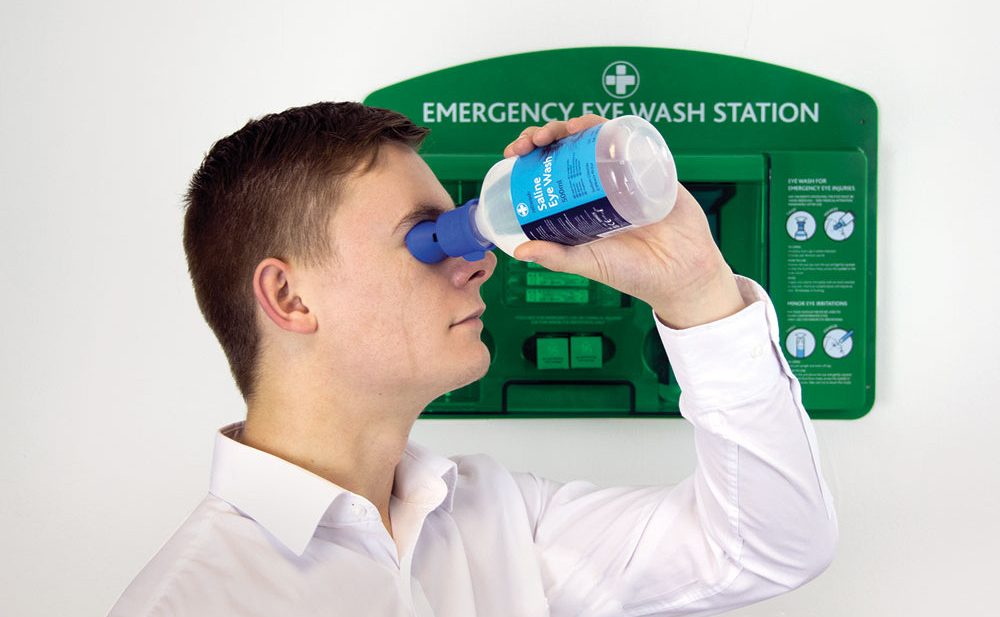 Eyewash solutions are a critical part of workplace safety measures. Employees and employers – regardless of industry – must have an irrigation solution to quickly treat eye injury to help recovery or avoid worsening it.
Our eyewash solutions from St. John Ambulance and Reliance Medical provide a wide range of selection; from small phials, 250-500 ml bottle, up to a complete hi-vis station that can be mounted on the wall.
HeartStart FRx Automated External Defibrillator (AED) by Philips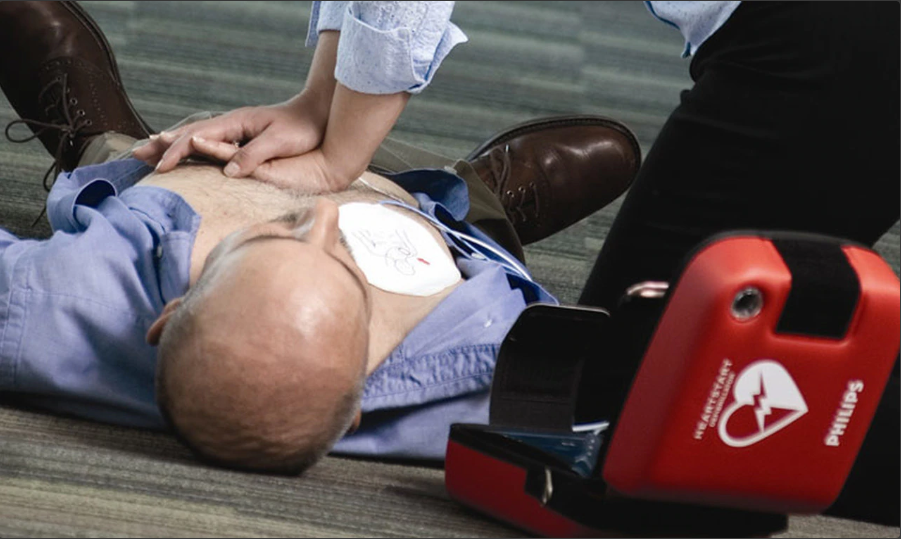 In 2017, the Dubai Health Authority launched the Heart Safe City project that aims to increase the survival rate of sudden cardiac arrest victims in the city with the use of an Automated External Defibrillator – a device that sends an electric shock to the heart that has stopped beating (sudden cardiac arrest). The initiative helped strengthen the need for AEDs in the city and in the UAE.
As the leading brand of AED globally, the Philips AEDs, especially the FRx model increase in numbers every year making public access defibrillation available to more people who are at risk of sudden cardiac arrest.
The demands for AED also impacted the need for an AED monitoring solution which provides amazing advantage for AED owners on making sure that their AEDs are well maintained so it is always in perfect condition whenever an emergency arrives.
In 2021, the Dubai Health Authority published a Heart Safe City Guidelines which mentioned (recommendation three) the 'essential specification for monitored AED'. The guidelines led to better awareness for AED owners as to what monitoring solution will fit both their needs and adhere to the guidelines.
SmartLink is a monitoring device for Philips automated external defibrillator whose main function is to reduce physical/manual checking of the AED along with other DHA recommended functions:
SHOP FOR PHILIPS AED AND ACCESSORIES
Bodyvine Hand Shield
Bodyvine's hand shield is one of the innovative products to fight the spread of viral illness, especially Covid19. The Bodyvine hand shield is a unique product that covers the user's hands and kills the bacteria and viruses that its fabric will pick up. This technology is called the HeiQ Viroblock that helps eliminate viruses within minutes.
The need for enhanced hand hygiene was again relive by the new COVID19 variant, Omicron, which has caused great increase in the new detected cases. The Bodyvine hand shield is an ideal protection for our clients who were looking for a hand protection which they can don on and off anytime without hassle as it rests fashionably in the wrist and is activated only when a hand shield is required.