An AED (Automated External Defibrillator) is a light portable device that is used to deliver a quick electric shock to a person's chest through the heart during a sudden cardiac arrest to help the heart restore its normal rhythm.  
Defibrillation
Is the treatment given to the heart that is suffering from an irregular heart rhythm that is mostly caused by ventricular fibrillation – the rapid or unsynchronized beating of the heart that is mostly the cause for a sudden cardiac arrest.     
Why is AED important?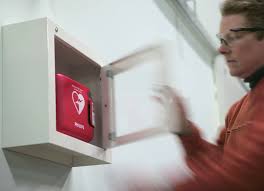 AEDs can be carried as well as placed anywhere; mostly in places that can be easily seen by the public so that when a SCA takes place, a responder can quickly deliver a shock because every minute a heartbeat is not restored, the survival rate of the victim quickly drops by 7 to 10 percent that means death in just a few minutes.
How does an AED work?
With the use of AED pads – thin metallic sheet attached into a transparent silicone-like adhesive that is stuck on to the patient's bare skin – the electric shock is able to travel from the AED device through the patient's heart. 
An AED is normally administered together with hands-only CPR to effectively save a life. Without an AED on-site, a hands-only CPR can be done, but the survival rate is much lower.  
And since an AED is designed to aid life-threatening situations – where every minute counts – only a few simple steps are needed to operate the device.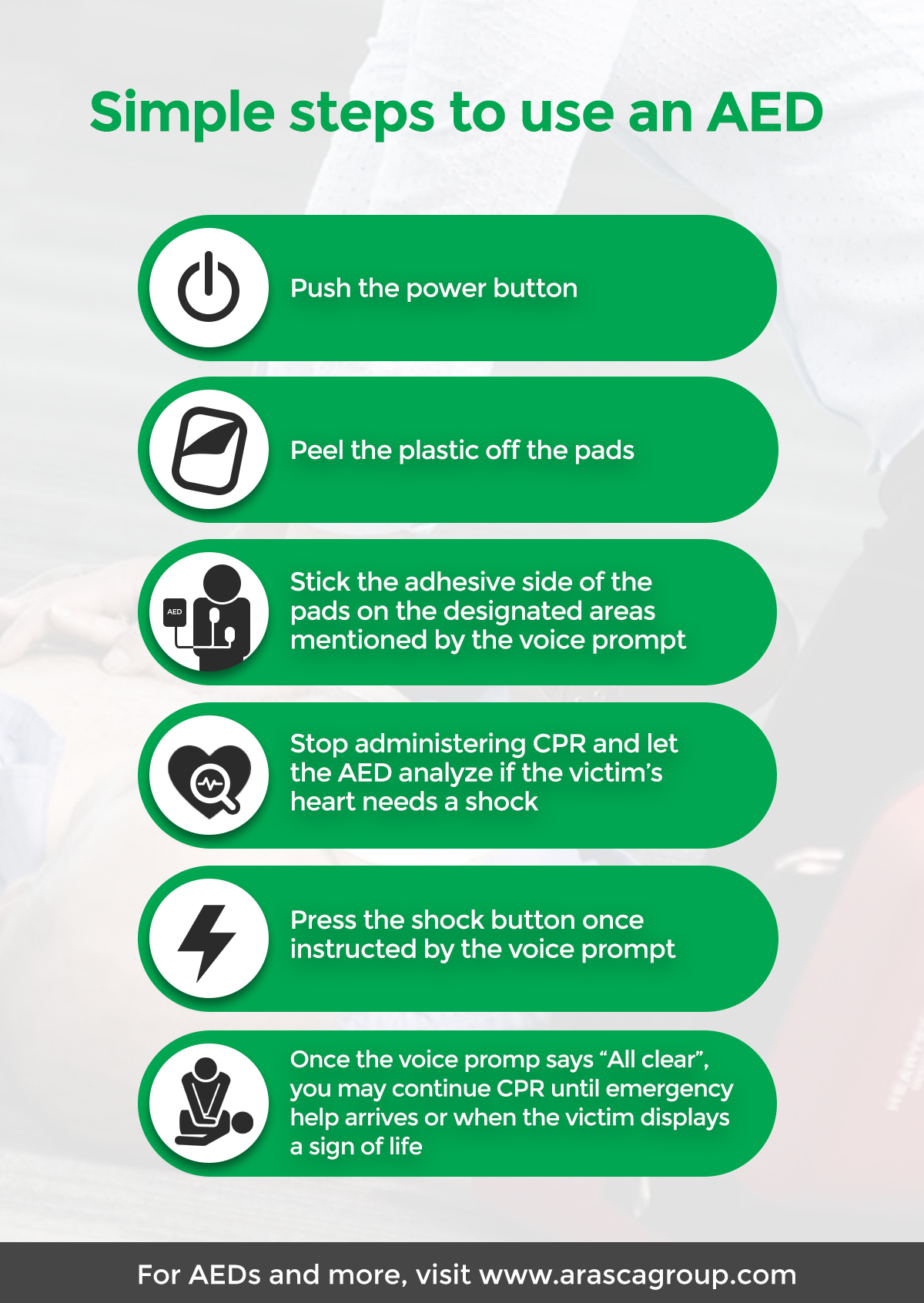 Here is a real-life demonstration of how an AED works. 
Who can use an AED?
Where are AEDs found?
Do AEDs Fail?